Psychotherapy – Psychologist – Psychiatrist Warsaw
Subscribe for a visit online or call us 22 253 88 88
Patients recommend our Specialists
Our Doctors and Specialists are experts in media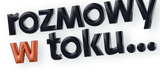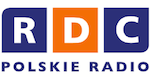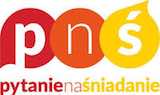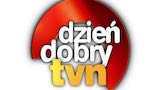 NZOZ PsychoMedic.pl Psychological and Psychiatric Clinic is a highly qualified team of Professors and Coordinators, psychiatrists and certified psychotherapists.
We are authorized and included on the list of Entities Performing Therapeutic activity by the Governor Mazowiecki.
We treat depression, eating disorders, neurosis and anxiety, sexual dysfunction, addiction, psychotic disorders, schizophrenia, personality disorders, sleep disorders, provide assistance in building a relationship / love – couples therapy. Working with a therapist and coach will also help in the development of your potential – better planning, achieving goals, effective action, more rewarding to work with people and develop your ability to create close relationships.
We help comprehensively. If during treatment you will need to consult another specialist, you do not have to worry about where to find such you can trust. This specialist is in PsychoMedic.pl.
We conduct educational activities for psychiatrists and other physicians and psychologists throughout the Poland. Our team consists of authorities in the field of mental health, we have in our account publications in the most prestigious international scientific journals.
We publish materials on psychoeducation and practical advices about treatment on our Blog and in tab Specialist recommends. We create psychoeducational movies and give interviews. When you are looking for a psychologist or psychiatrist, we are the best choice.
We make every effort in our clinic to make you feel comfortable, we take care of the atmosphere of acceptance, understanding, kindness. Discretion is very important to us. Our specialists are not only experts in their field, but also passionate, genuinely involved in the affairs of their patients. This gives the specific nature of PsychoMedic.pl clinic. We also care about the time of our patients. Visits take place on time, you do not have to spend your time on waiting. Our psychiatrists work with hospitals and psychiatric institutes throughout Warsaw. If your problems require hospitalization, we know where to direct you to receive the best help. We know the specifics of treatment in these clinics from our own experience working in various hospitals. Therefore, most of our patients / clients come to us from recommendation, which is the best recommendation for us! We provide the best service and guarantee very well prepared and qualified personnel. We invite you to make an appointment with a psychologist or psychiatrist from PsychoMedic.pl.