ACA (Adult Children of Alcoholics)
Subscribe for a visit online or call us 22 253 88 88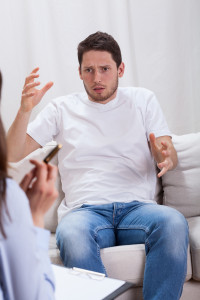 It is a syndrome of adults raised in an alcoholic families.
We help you with:
-low self-esteem, self-image vague, unclear needs;
-difficulty in separation;
-lack of ability to define yourself and putting boundaries;
-difficulty in close relationships and in contacts with authorities (fear of intimacy, being dominated, being alone, the need for acceptance at any price);
-difficulty in defining social roles and making decisions;
– lack of emotional balance – irritability, emotional swings, expressing anger, fear, shame, sadness, guilt and hurt, chronic tension;
-the need for strong sensations, risky behaviors (reaching for mind-altering substances, aggression, self-injury, etc.);
-black and white perception of the world.
During the first consultation the psychiatrist or psychologist presents a diagnosis of your difficulties, the most effective way of treatment and treatment plan.
Patients recommend our Specialists