Psychotherapist Warsaw
Subscribe for a visit online or call us 22 253 88 88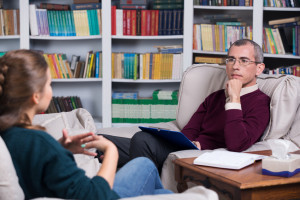 Specialist (psychologist, psychiatrist, educator), which deals with the treatment of mental difficulties, uses a method of psychological impact on the psyche of the patient. In accordance with the requirements of the National Health Fund, the Polish Psychiatric Society and graduated from the Polish Psychological Association accredited by the Society of 4 or 5 year course of psychotherapy, took the required clinical placements, completed or is in the process of psychotherapy own, giving his work a regular superwzij by an accredited supervisor. This is the way professional requires a lot of effort and a fair education and a very mature personality.
All of our therapists meet the professional requirements. Constantly take part in conferences at home and abroad regarding the latest trends in the treatment of psychiatric man.
The professionalism of psychotherapists is our priority! This is the basis of effective treatment or help in their personal development.
Heals: Depression, Eating disorders (anorexia, bulimia, binge eating), addiction, sleep disorders, psychotic disorders, memory disorders, personality disorders, neurotic disorders, anxiety disorders, difficulties in relationships with people, difficulties in intimate relationships, difficulties with emotions: anger, sadness, tension, identity disorders, impulse control disorders.
Patients recommend our Specialists